Welcome to our BIKE WORLD web site!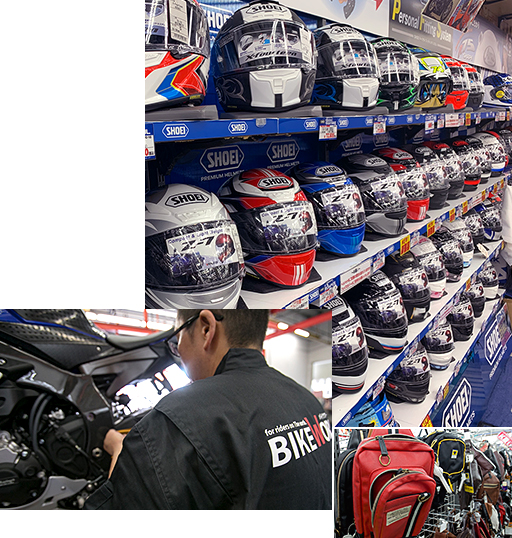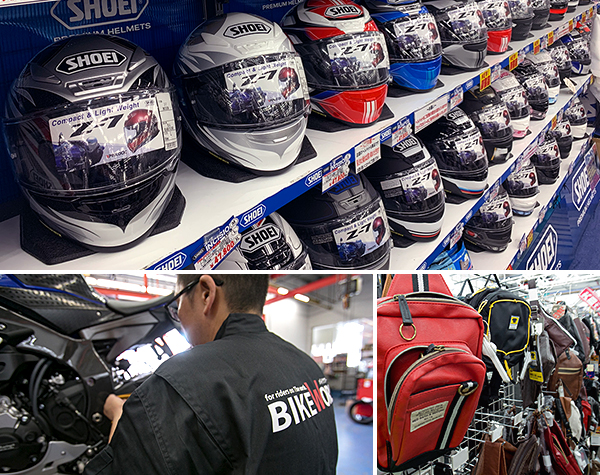 BIKE WORLD is a motorcycles parts store where you can get the service and consulting for your any kind of needs. We would love to serve "Total motorcycle life" for you with professional knowledge and techniques.
With 12 stores across in Japan, BIKE WORLD is the Mega motorcycles supply shop chain. We offer not only a vast selection of motorcycles supplies, also repair and installment service by our expertise mechanical engineer.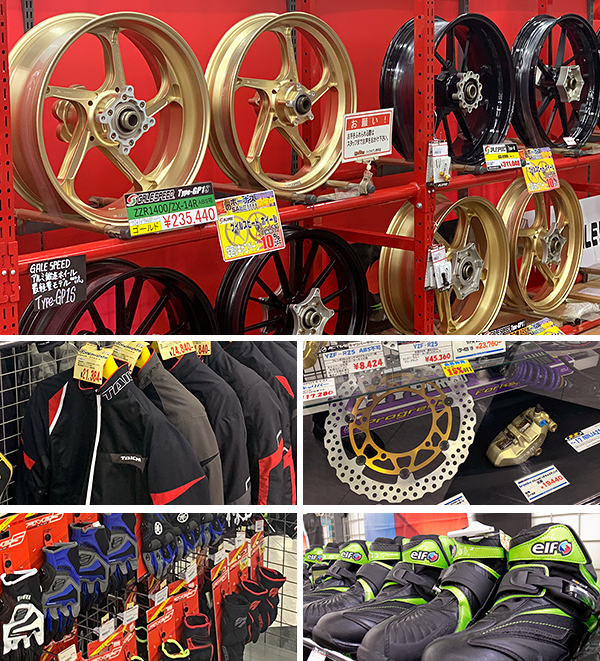 Available Items
Our first store, Itami Branch, started in April 2004 as a Mega motorcycle parts store in Japan.
We have thousands of accessories (Helmet, Jacket, Pants, gloves, and leather products), consumption parts, grade-up parts, and genuine parts.
Main manufacturers for our products are bellow. Helmets; Arai, SHOEI, OGK. Jackets; Alpinestars, Rs Taichi, SIMPSON, Komine, and Rough & Road. Gloves; Alpinestars, FIVE, and GOLDWIN. Shoes; RS Taichi, Alpinestars, and SIMPSON. Leather products; BATES, Degner, SIMPSON, and Schott. Of cause, we have other manufacturer's products too!
BIKE WORLD Network
We also provide special event for overseas customers. Please feel free to come to our store with your motorcycle friends, sweetheart, and family for more special!!